Flexible Customer Search
The customer list lets you scroll through your list of customers.

Colored icons tell you when the customer last booked an appointment.

Quickly find a customer using name, phone, email, and address. Advanced Search allows you to search by numerous other criteria.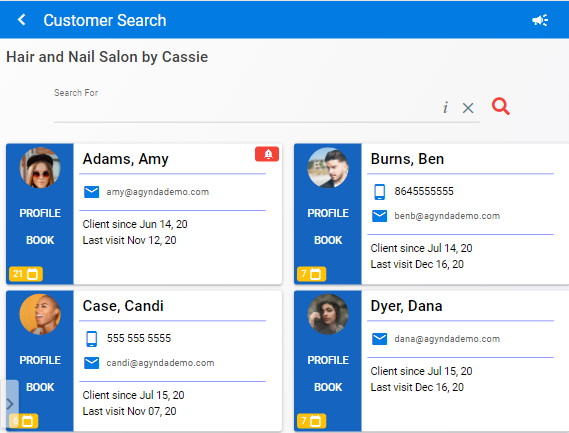 ---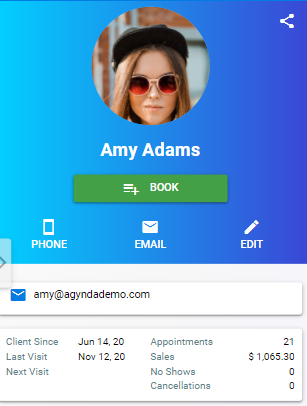 Customer Profile
See all info and activity for a customer from one page.
---
Need More Information about Your Customers?
Set up an unlimited number of custom fields to capture additional information such as allergies, employer, etc.

Fields can be for your internal use or you can require customers to enter information when booking an appointment.