Gain More Clients
Clients enjoy the control of booking and rescheduling their appointments directly from your website.

Reduce your interruptions during the day and provide 24 hour access to clients to book their own appointments.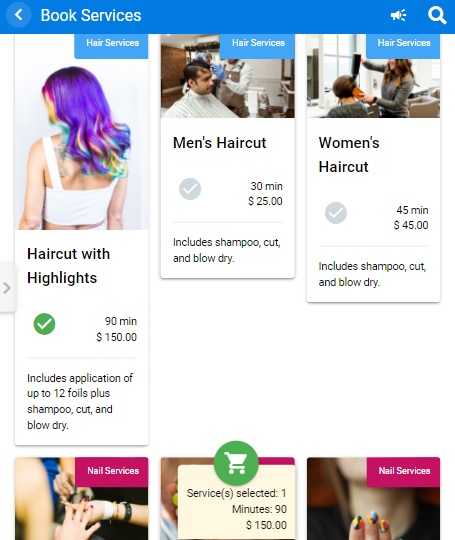 ---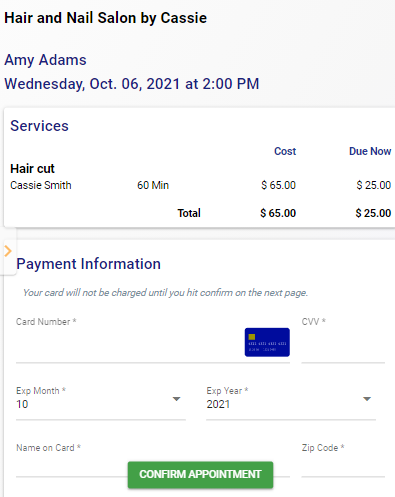 Require Prepayment
Help cover costs of supplies and have less no shows by requiring a prepayment from the customer during online booking.

You can set up deposits as a percent of the service or a flat amount. Enter 100% to require full prepayment of the service.
---
Stay Informed with Notifications
Customers and Providers receive email/text notifications when appointments are scheduled, approved, rejected, rescheduled, or canceled.
Customers and Providers can determine whether to receive notifications and whether they prefer emails or texts.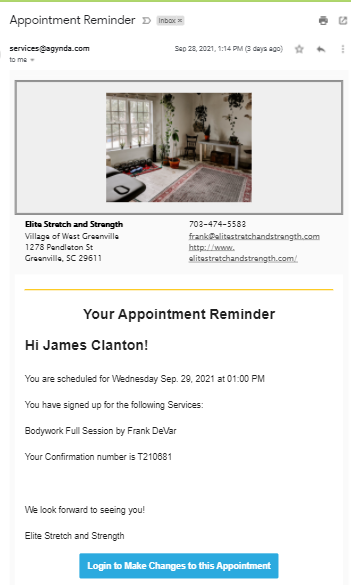 ---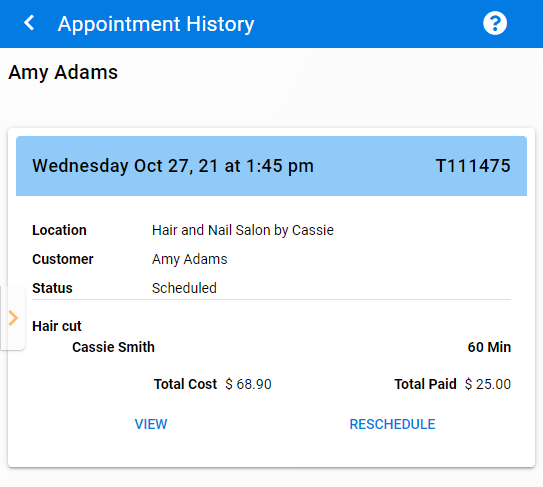 Keep the Effort off You
Enable your customers to reschedule or cancel their appointments based on rules you control.

Cancellation fees will automatically be charged based on the rules you define.
---
Need More Information about Your Customers?
Set up an unlimited number of custom fields to capture additional information such as allergies, employer, etc.

Fields can be for your internal use or you can require customers to enter information when booking an appointment.